About HIM
Harvest International Ministries is a multi-cultural church situated in the beautiful city of Farmington Hills. We believe it is vital to cultivate lifestyles of authenticity in how we relate to God and others. We are committed to providing a place where people can EXPERIENCE REAL LIFE!
Our desire is that the reality of God's presence is expressed in genuine, relevant, and powerful ways through our services, relationships, and lifestyles.
Vision & Mission
VISION: We intend to be a full-gospel, multicultural church that exists to cultivate peoples faith locally and globally.
MISSION:
Our mission is to help people
EXPERIENCE
the power of God through a
REAL
relationship with Jesus Christ enabling them to live
LIFE
to its fullest potential.
Our leadership team recognizes the authority of God, and realizes that we are shepherds who serve under the Chief Shepherd, Jesus Christ. We desire to devote ourselves to prayer and to the ministry of the Word. Our passion and goal is to equip the believers for the work of the ministry until we all attain maturity in the fullness of Christ.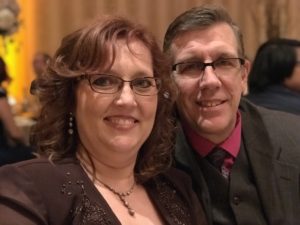 Pastors Mike and Rhonda Czarnik our Lead Pastors came to Harvest in June of 2017.
Pastor Sabrina is an engaging speaker and scholar of the Word, She has the ability to teach in a manner that is diverse and understandable to all ages. She is an accomplished author and true professional who impacts every life she touches.
Anthony & Kathy Patterson
Motivated by a passion for training and spiritual development, Pastors Anthony and Kathy oversee our Discipleship Division. Anthony is both an instructor and psalmist. Kathy is an anointed speaker who teaches with great wisdom and relevant insight.
Georgina Harris is a native Michigander and has been attending Harvest since 2009. With nearly 20 years experience, and a genuine desire to help others succeed, Georgina is the perfect fit as the
Executive Assistant
to Pastors Mike & Rhonda.
.